Oh my god, my life is seriously a mess. I finally got internet at my house so I can be active again (:D). But my social life is falling apart. (.-.) First of all me and Tanner broke up. He slept with another girl because he got drunk and was being stupid. We tried to work around it which we did. But it turns out to me that he has been lying to me the entire relationship. He told me that he USED to have an addiction to pills but that he had gotten clean but it turns out that he had been doing pills the entire relationship. I told him that I just wanted him to at least have the desire to get clean but he said I was asking to much of him and that all the crap that happened between us was all my fault and that he didnt want to be with me anymore. So I was heart broken for like a month (it still hurts to see him or think about him.) Now I have a new boyfriend, we used to date back in seventh grade and he was just really there for me after Tanner, his name is Jarett. But I'm not quite sure how things are going to work out. Our whole relationship is a little awkward. And its not even him. Its as if I dont know how to operate in a functional relationship where a boy actually wants to hangout and not just kiss and fool around. He is such an innocent little thing and hes so sweet but Im afraid that I might do something stupid and fuck up like I always do. Help? Advice? Anything? (.-.)
ALSO GUYS I CUT OFF ALL MY HAIR ITS GONE OMG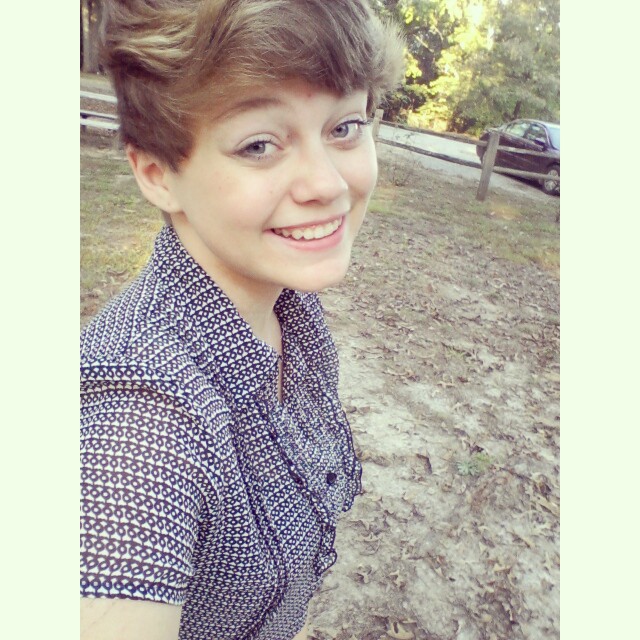 annnnnddddd you're fabulous.




Posts

: 2672


Join date

: 2011-08-21


Age

: 21


Location

: The Planet Gallifrey



okay first off YOUR HAIRCUT IS SO CUTE OMG AW
also, I'm really sorry about you and Tanner and I'm really bad at relationship advice because I've never been in one so I honestly don't know what to say. I wish I had more to input than that sorry :/
alright, now keep going.




Posts

: 665


Join date

: 2011-02-11


Age

: 22


Location

: Chicago



All of my friends were like "OH MY GOD WHAT THE HELL HAPPENED TO YOUR HAIR OMG YOU ARE SO CUTE" but I also got a lot of "Oh I thought you were a guy" and "Omg r u gay?" and "Omg lesbo" "Omg dyke". So yeah XD and thanks its okay.
annnnnddddd you're fabulous.




Posts

: 2672


Join date

: 2011-08-21


Age

: 21


Location

: The Planet Gallifrey



Just stereotypes and ignorance. Your hair looks great, and it makes me feel like cutting my hair again. (:

I personally hated not being able to roleplay with you. I'm so glad you're back, and I'm sorry about Tanner. But look on the bright side. You're gorgeous, and you have an awesome personality, and you have a boyfriend that seems to really like you, and you finally have internet! That sounds like a great deal to me. (:
______________________________________
I'm such an easily frustrated person.
liek hay gurl




Posts

: 13376


Join date

: 2011-02-17


Age

: 20


Location

: Internetville



Thanks Lizzi

If you ever want to roleplay with me send me a PM or something :3
annnnnddddd you're fabulous.




Posts

: 2672


Join date

: 2011-08-21


Age

: 21


Location

: The Planet Gallifrey




---
Permissions in this forum:
You
cannot
reply to topics in this forum